Risk
Protect your company from bad signups
Instantly separate fake signups from real users, and stop fraudulent accounts in their tracks.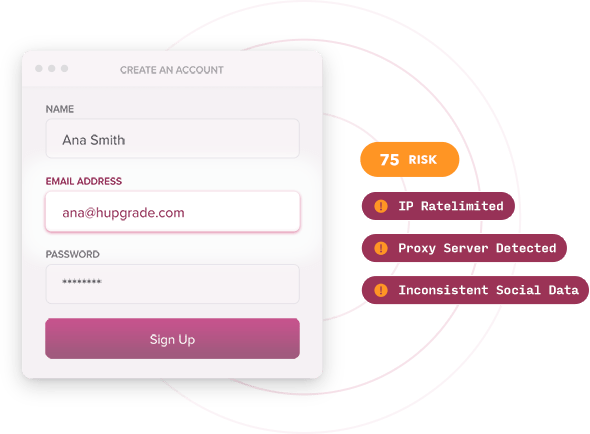 Stop spam and abuse before they start
Clearbit Risk uses email and IP addresses to identify fake and fraudulent accounts. Since each sign-up is automatically assigned a risk score, you can trigger additional fraud-prevention steps for high-risk signups.
Broad sources = better data
Clearbit's proprietary technology takes hundreds of data sources into account — like signup velocity and device fingerprints — to calculate accurate risk scores.
A fully flexible solution
Every company's sign-up process is different. But with Clearbit Risk, it's easy to integrate custom abuse prevention steps into your unique signup flow.

Eliminate bad signups
Clearbit Risk flags email addresses that look temporary, undeliverable, or just plain fake. Couple that with detecting proxy servers and VPNs, and you've identified most low quality signups.
What comes next is up to you. Choose to block them completely, request additional information, or require a professional email address for sign up.
Protect your valuable resources
While you may tout a free trial, you know that each signup actually uses precious financial and human resources — so don't let spammers waste your time or money. Advanced criteria like email age and associated social media activity help catch bots and spam.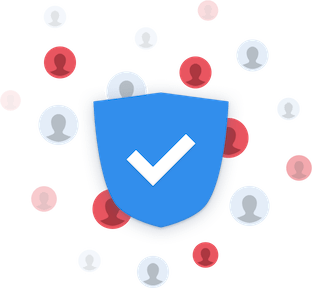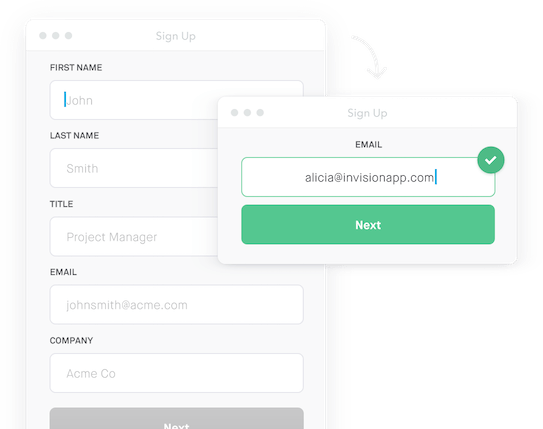 Simplify signup for real people
CAPTCHAs and authentication fields are no longer needed when you automatically weed out bad signups. With Clearbit Risk, you can shorten sign up forms, streamline the process, and generate even more legitimate leads.
It's a little bit of magic for our users, and Clearbit's APIs are essential to that experience.
Michael Boeke
Head of Product, Synap
Clearbit data has been immensely helpful in identifying which leads within Salesforce we want to focus on. In addition, the support from the team at Clearbit has been incredible!

Taylor Oliver
Director of Sales, Flexport
Clearbit saves me a ton of time in lead research, and having full lead profiles automatically available is amazing. I recommend Clearbit daily.

Kevin Ramani
Head of Sales, Close.io